This website contains:

You are very much invited to leave me some comments about this page - feel free to email me or write your notes into my guest book. Thank you.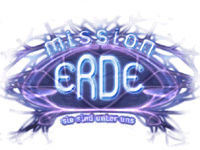 Logo taken from VOX
Latest updates of this website

Click here to find out how to link to this page
This website had been visited
times since March 7th, 2000.


Disclaimer:
All EFC images on this page are the property of Tribune Entertainment Company and the official Earth: Final Conflict website. Any other images (unless otherwise noted), graphics, backgrounds and the layout on this website have been created especially for this site and belong to me. Please do not use them without my permission.
I am not responsible for the contents of homepages which can be reached by following the links listed on my EFC site. This applies to all links on this website.
Sky,
webmaster
Earth: Final Conflict © Tribune Entertainment Co., Lost Script Prod. Inc., Atlantis Films and VOX.
The portrait photos on this page have been created from images taken from Silke's Kevin Kilner Page.